All The Signs Are Pointing To Recovery!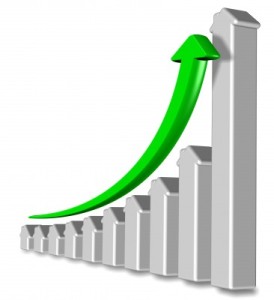 The Chico Enterprise record reported on 4/14/13 that the Chico Real Estate market is showing improvement.
Our inventory is down and interest rates are still low, while prices seem to remain steady or even slightly on the rise at about 12 percent over the past year.
There were reports from the Sacramento Bee this past weekend that the demand for new homes isn't able to keep up with the amount of lots readily available and also agreeing that the market is improving. With less inventory in resale homes, people are turning to new construction.
Although it is still in the double digits the unemployment rate in Butte County also dropped slightly coming in at 11.2 percent.
Buying or selling, if you would like to schedule a free consultation, please call or text me directly a (phone number here) or click here, for my contact page.
Go Simplistic.com is the most comprehensive online source for Chico/Paradise real estate information. Whether you are looking for the latest sales, trends or homes for sale in Chico/Paradise, Go Simplistic.com has it all at your fingertips.
Subscribe to Go Simplistic.com by Email HERE
Overall it seems as if things might be beginning to stabilize. Even the rates for pre foreclosures, foreclosures and Auctions is currently lower than it was this time last year according to Realty-Trac, however there are still a significant amount of all three making up the current market so it doesn't seem like there will be any quick fix or huge overall change.
For sellers that were waiting to sell, it could be a good time to start thinking about talking to your agent and getting a free CMA to see where things stand.
For buyers, make sure your pre approved and make an appointment with your agent to start actively looking now.
Contact us for a free evaluation of your situation. (530) 899-1999 We can help!!
Thanks for visiting!