MICHAEL ZUCCOLILLO, Broker/Realtor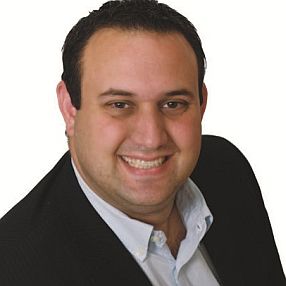 Contact Information for Michael Zuccolillo
Direct : 530-521-4576
Email Mike
BRE# 01848330
My career as a Broker allows me the flexibility to enjoy my family life, and the joy I receive from that flexibility enhances who I am professionally. I work hard for my clients providing them invaluable knowledge on buying, selling, and investing allowing them to realize their future dreams for themselves and their loved ones.

I would never expect to be given your business because of our relationship, or how we may know each other. However, if you ever have a residential or commercial real estate need, I would be extremely honored if you would give me an opportunity to work hard for you to earn your business.
PAUL ABRAHAMS, Associate Broker/Realtor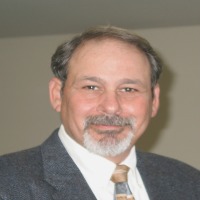 Direct : 818-468-3601
Email Paul
BRE# 00868953
Paul Abrahms began his real estate career in the Town of Paradise California in 1985. He started with Century 21 Goodman Real Estate, located on the corner of Skyway and Black Olive at that time. He has been licensed as a Real Estate Broker in California since 1991.
Throughout his thirty plus year career, Paul has conducted real estate related services in the San Fernando Valley in Southern California, in Fresno, in the Central Valley of California, as well as here in Northern California, in the Paradise area. He moved back to the Paradise area in 2005, and opened and operated his own brokerage, Realty World Abrahms and Associates from 2006 to 2009.
Paul has concentrated on residential homes and income property, but has also worked as a lending agent, and a business opportunities agent. When California, in 1993, demanded that real estate appraisers be licensed, he took and passed the real estate appraisers exam, and obtained his provisional Appraisers License. Although not working formally in the appraisal field, he said "my goal in studying appraising was to sharpen my skills in evaluating real estate…an essential skill for a Realtor".
Paul is available to help you solve your real estate related problems, and may be contacted at our office, Simplistic Realty, at 530) 872-9000 extension 209. He can be reached directly by calling or texting him at 818) 468-3601.
V. BUNNY GUIDROZ, Realtor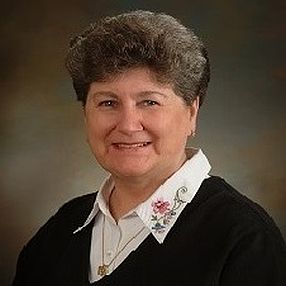 Contact Information for Bunny Guidroz
Direct: 530-228-8884
Email Bunny
BRE# 00878242
I have been a realtor for over 30 years and the past 15+ years in Paradise. I specialize in residential sales, and pride myself on attention to detail. Making your buying or selling experience….simple. Whether you
are a move up buyer or an experienced seller, let me put my knowledge and experience to work for you.
MADELINE HUBBARD, Realtor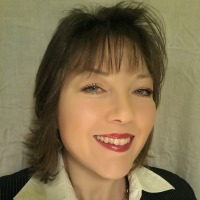 Cell: 510-230-3527
Email Madeline
BRE# 01871696
Licensed since 2010 I have experience buying and selling real estate in the Bay Area and in Paradise. I was previously associated with a franchise firm here in Paradise and now have joined the warm, family atmosphere at Simplistic Realty. As investor and property manager I currently manage my own properties.
Looking for a home? I'll take you around and show you many beautiful houses until you find the one you love! Then I will get you the best possible price for it.
Selling your home? I will work diligently for you to get your home sold and find another one for you. Weather you need more space or want to downsize, I can help you find it.
Buying or selling property is exciting. I would love to be a part of your adventure to guide you along the way!
Contact information for Madeline Hubbard
LOUISE FLOWERS, Realtor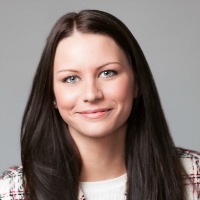 Cell: 530-552-2086
Email Louise
BRE #01993260
Welcome to Paradise!
When you see the signs welcoming you into town you just know you are home! I love this area and all it has to offer, I'm convinced once I show you around you will love it too and want to plant roots of your own! When to buy? Where to buy? What areas should I avoid? How can I really make sure I'm getting a good deal? These are the questions I can help you answer! Give me a call today at 530.552.2086 and let's get started!
One major attraction I love in this area is the water! Lake Oroville, Feather River and some of our swimming holes in town are our best kept secret! Before I began my career in Real Estate I was in aquatics managing several pools and planning events for the community. During the summer when I am not showing houses or in the office I am guaranteed to be found by the water! What a beautiful county this is, I am very familiar with our market so whether buying or selling I can help you out and save you money!
JENNA MURRAY, Realtor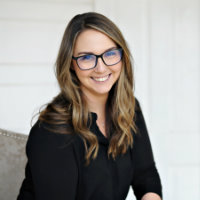 Cell: 530-816-2204
Email Jenna
BRE# 01908009
Jenna has been in the real estate business since she was old enough to lick and seal an envelope- working alongside her grandmother, who was- and still is- one of the most trusted real estate professional around. Jenna has always had a strong interest in the real estate industry and fast forward 20 years later, she is one the top producing agents in Butte County. With a strong work ethic and an uncanny ability to match buyer and seller, she is an expert guide who will help you make all the right investment decisions.
Jenna has elevated the quality of service and style in the brokerage and development industry. She has set out to fill a vital niche in sustainable development, marketing and sales. By retaining talented staff and driven brokers, as well as incorporating state-of-the-art technology with in-house professionals in photography and design, she has bridged an industry gap.
Jenna is a native of Plumas County but has spent the last 10 years residing in Butte County (Paradise) with her husband, two steps sons and daughter. She has served on the Social Committee for the Oroville Association of Realtors and was the Social Committee Chair in 2013 and 2014. She is currently a member of Sierra North Valley Realtors, regularly volunteers at the VRC in Chico and is an advocate for rebuilding the Paradise community.
Jenna strives to be more than just an agent to her clients. She puts herself in the role of educator, project manager and consultant to serve them throughout every step of the buying, selling or building process. "I want to ensure that every client receives unmatched customer service, knows they have full professional support, and are confident that they can achieve their real estate goals
Tammy Spirlock, Associate Broker/Realtor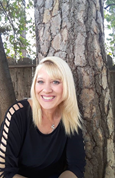 Cell: 530-217-9410
Email Tammy
DRE# 01230218
I have always had a passion for owning real estate. I bought my first home when I was 18 years old. Since that time I have owned over two dozen properties consisting of personal, rental, vacant land and commercial properties. Being able to bring my life experiences of owning real estate and selling real estate to clients is invaluable.

As a California native and a seasoned real estate Broker, I recognize and value the trust my clients place in me. I strive to do the best job possible every day. In the last 22 years of selling real estate I have gained valuable knowledge that allows me to service my clients in multiple ways. My hands on way of sitting down with clients, reviewing contracts and disclosures, attending inspections and being present at the closing table gives my clients first class service that stands out.
My goal is to become your families lifelong Realtor. I service all of Butte County and I'm ready to assist you with your real estate needs. Please feel free to call me with any questions you may have.
Rachel Copeland, Realtor

Cell: 530-783-9191
Email Rachel
DRE# 01358585
Buying or selling a home is more than just a transaction: it's a life-changing experience. With over 17 years of successful real estate sales, I am known for outstanding client service, top-notch marketing plans, and skilled negotiation techniques with my client's best interests in mind. I strongly believe that it is not only my duty to represent my clients to the best of my ability, but to educate them throughout every step of the process from market information, to demographics, and community features. I am here to help consult and educate you, so you make the best decision for you and your family's future. When you hire me to help you purchase a home you're a professional! I will be working for you in helping you get exactly what you want in selling your home and/or buying a home! Give me a call.
Let's chat real estate!
Heather Harper, Realtor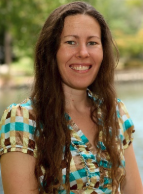 Cell: 530-521-0944
Email Heather
DRE#01980305
I am proud to align myself with the wonderful reputation of Simplistic Realty. There is an amazing support staff and multiple resources that are available to me, so that I can be present in order to focus on the needs of my clients.
Whether you are looking to find your dream home or sell one to a great family, you can be confident that I will be there every step of the way.
Real estate is very complex. We all want to live the American Dream, but sometimes the road is full of legalities, legwork, and extreme discretion. Let me take all of this off of your shoulders and allow you to experience the real estate process unhindered so you can concentrate on what really matters.
I have a passion for music and enjoy singing very much. I feel as though my choir experience has taught me how to be an even better team player and have enjoyed participating in various choirs for 8 years. I am currently singing with the Butte Community College Choir and have been learning piano in order to be able to accompany myself.
I have worn many hats in my career, but I'm particularly fond of volunteering my time as a cook for the Food Not Bombs organization. My passion for helping others in need was one of the motivating factors that led me to becoming a Realtor®. I would love to answer any questions you may have. Please don't hesitate to call, text, or email me today!