PAUL ABRAHAMS, Associate Broker/Realtor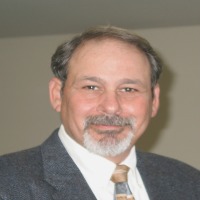 Direct : 818-468-3601
Email Paul
BRE# 00868953
Paul Abrahms began his real estate career in the Town of Paradise California in 1985. He started with Century 21 Goodman Real Estate, located on the corner of Skyway and Black Olive at that time. He has been licensed as a Real Estate Broker in California since 1991.
Throughout his thirty plus year career, Paul has conducted real estate related services in the San Fernando Valley in Southern California, in Fresno, in the Central Valley of California, as well as here in Northern California, in the Paradise area. He moved back to the Paradise area in 2005, and opened and operated his own brokerage, Realty World Abrahms and Associates from 2006 to 2009.
Paul has concentrated on residential homes and income property, but has also worked as a lending agent, and a business opportunities agent. When California, in 1993, demanded that real estate appraisers be licensed, he took and passed the real estate appraisers exam, and obtained his provisional Appraisers License. Although not working formally in the appraisal field, he said "my goal in studying appraising was to sharpen my skills in evaluating real estate…an essential skill for a Realtor".
Paul is available to help you solve your real estate related problems, and may be contacted at our office, Simplistic Realty, at 530) 872-9000 extension 209. He can be reached directly by calling or texting him at 818) 468-3601.